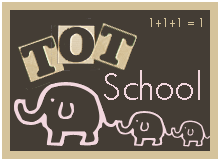 Let me start by saying this poor post will lack pictures because I did a very dumb thing to the setting on my camera. I turned it to "raw" and that was a dumb idea. Because now our pictures from the 2nd half of the week are just that, raw. And pixelly and yeah, just bad all around. The Farmer is super sad, too, because he got some hilarious shots of Sweet P on Thursday night when she was running around in her diaper before bedtime. Sigh. Here we go anyway:
We spent most of last Monday running errands all around town. Sweet P had tons of fun helping me pick out little gifts for Operation Christmas Child (more on that tomorrow). I have a video of her riding an electronic horse at the grocery store, but sadly I can never get my videos to load on blogger. Anyway, Monday is also lacking pictures due to our crazy day of errand running.
Library story time: I won't name the library, but the story time last week was NOT our (or should I say my) cup of tea. I'm not a fan of people who lead children's activities who act as if they were forced to do so against their will. Needless to say, we won't be going back to that story time. A shame too, because I really enjoy that library.
Mega Bloks: These stay in Sweet P's closet so I decided to bring them downstairs to see what we could do with them. This was the first time I've seen her stack them on top of one another, usually she just pulls them apart.
Rocks: Monday, during our errand running, we stopped and picked up a box of rocks (I had shoe boxes). We brought them home, I washed them off and she had a great time playing with them.
Sensory Bowl/Container/Bucket: The sensory bowl has moved locations several times this week. It started in a bowl, then got moved to a spinach bin waiting to be recycled and now it sits in a large pumpkin-like container that had Halloween pretzels I bought for all those trick-or-treaters I never saw. She has been loving it this week. Contents: Tiles from the game, Bananagrams, a pack of jingle bells, soccer ball magnets, clear decorative stones and an acorn or two she's found outside during the week. It has been dumped out more times than I can count, but she's great at helping me pick them up.
Paper towel tube/pom pons: I saw this activity several times this week. I can't remember everywhere I saw it, but I did see it here. She really liked it until she realized she could bypass the tube and just stick them in the cup.
PomPon sorting: This was MY favorite activity this week. And I think Sweet P liked it, too. I separated the pompons by color in a muffin tin because I'd already tried asking her to pick up the "green" and "yellow" and "blue" pompons with no success. So I sorted them for her and then took out 3 at a time. She'd pick one out and put it back with the appropriate color. I'm pretty sure I clapped with delight when she did this several times. We've had trouble with colors so I was really excited to see she could sort them by color.
Kitchen toys: I was making muffins in the kitchen and had given her the strainers to play with in the living room. I checked on her and this is what I saw:
Helping make muffins: I let her stir and tried to let her help scoop the batter into the muffin tins. Uhhhh, I'll let you imagine how that went. In the process, she licked some batter and kept signing more (there was nothing raw...no eggs) so I let her taste it again. I tasted it to see what it was like. Um, gross, but to each their own.
The rest of the week went like this:
Coloring and stickers with daddy: Sweet P still hasn't quite gotten the concept of coloring. She'll doodle for a bit, but like I said last week (or was it the week before?) she'd rather put the crayons back in the box.
ABC's: The Farmer and I prompted Sweet P on Saturday and she said her entire ABC's! Can't wait to get that on video. Some of them are indistinguishable, the rest are almost exact!
Books: Despite the story time, we picked up some great books from the library. Here are our favorites from the pile we took home.