Welcome to another week of the Weekly Kids' Co-op! I'm so glad you're here! Link-up your posts and check out some others, you might find something inspiring or see a new blog!
This week I'm featuring some of the fabulous homemade beads that were linked up last week. Creative, innovative and shiny! Move over macaroni! Can't wait to try these with my girl!
My favorite part about these? You most likely have all the supplies on hand! Zero cost for tons-o-fun!
I've loved these paper beads for a long time, but haven't gotten around to make any!
Ramblings from Utopia
made these with her kiddos and they turned out B-eautiful! What a fabulous gift idea--there are endless possibilities of colors, patterns and shapes!
How fun is this tin foil pasta?
Lessons Learnt Journal
skipped dying pasta and wrapped penne in foil instead! The shiny aspect alone is sure to dazzle a toddler/preschooler! I also love the idea of threading the pasta through pipe cleaners instead of string or yarn.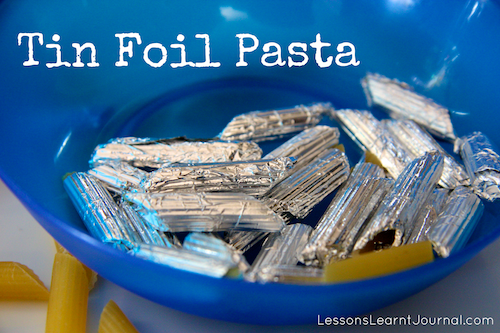 This idea from the
Cardboard Collective
is genius! She cut shapes out of corrugated cardboard and placed it in a bowl for threading! Again, the possibilities are ENDLESS! There are so many different types of cardboard you could use for this! It's such a fun and hip necklace and I love that her daughter is rockin' it!
Were you featured today? Don't forget to grab a feature button!