We've never been to Mardi Gras (and don't intend to), but New Orleans is special to us because TK went to LSU and Auntie Maria lives there! Sweet P was in Auntie Maria's wedding in New Orleans last year and we also spent a few days there when Sweet P was just 5 months old. Mardi Gras means Fat Tuesday, which is the day before Ash Wednesday. We found this fun idea at
Handprint and Footprint Art.
Here's what we did to celebrate: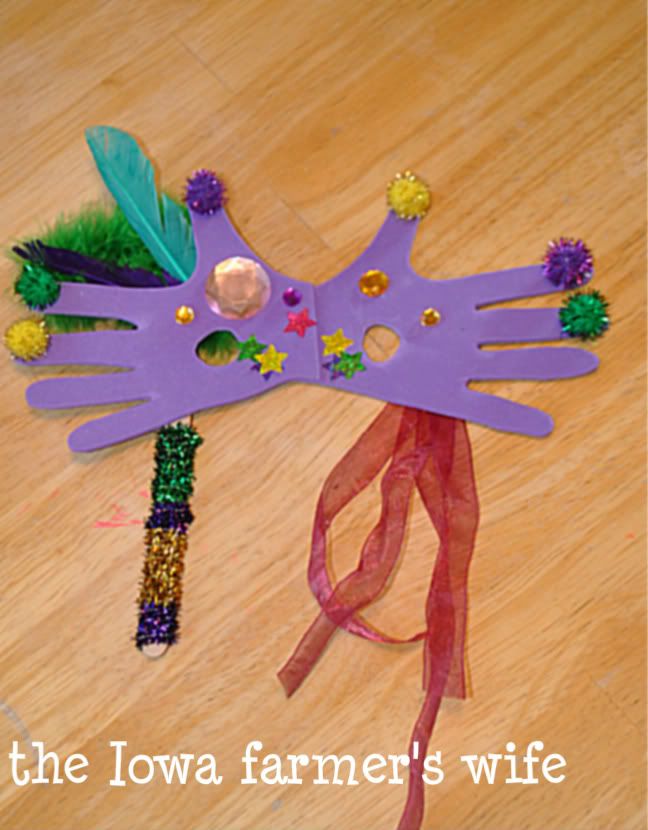 We took these to do at a playdate today, but if you think 5 2-3 year olds are going to stop long enough to craft you are mistaken! We left the materials with our friends so they could make them on their own and we made our Mardi Gras mask after naptime!
Did you do an activities to celebrate Mardi Gras?